Dear Customers
Notice of Business Closure
Thank you for your continuous support to With You Services. It has been 5 years since our establishment in 2015. We are honoured to have your trust and participate in your life story. No words can ever describe this amazing journey.
It is such a challenging time to all Hongkongers since mid-2019. From the social movements in Hong Kong to the pandemic that is now hitting our world, undoubtedly, healthcare plays a prominent role in every scene. Looking back at our vision, we always believe that better caretaking, more effective communication and closer medical-social collaboration are the key indicators to show the improvement of the industry.
After our careful assessment and prolong dialogues, we are reluctant to inform you the following arrangement.
Taking account into the speedy development and severity of COVID-19, we have already suspended any new service bookings since late-Jul 2020. However, we are still supporting all the confirmed cases between 1st Aug and 30th Sept 2020 unless you are informed individually.
Starting from 1st Oct 2020, all services including but not limited to escort service for outdoor / out-patient visits, medication delivery and other forms of healthcare services will be ceased.
For existing customers, your remaining account credits will be refunded by crossed cheque and be posted to you by 31st Dec 2020. We will contact you individually via email and WhatsApp for the details. You will be asked to provide your full name (same as your bank account) and postal address for cheque delivery.
Starting from 1st Oct 2020, if there are any outstanding bills, you will be informed with the total amount, so that you can settle the payment.
According to Hong Kong Inland Revenue Ordinance, all customer information and transaction records (including hard copy documents) shall be kept for at least 7 years following the business closure.
Should you have any enquiries, please feel free to contact us by email, phone or WhatsApp. If you need to be referred to other service providers or require any assistance on handover matters, we are pleased to help you.

Thank you for your trust and support as always. We are tremendously grateful to gain the experience and walk with you in a way that we have gone through together. Closing down With You Services is a heartbroken and reluctant decision that we have ever made.
Wish you and your family good health and safety wherever you go. With all our hearts, we wish Hong Kong be blessed and healed – our home, our community, our land where we were nourished and raised. We hope that we are fortunate enough to serve you again in the future.
If you would like to keep in contact with our founders, please email to [email protected] for the contact details. Thank you.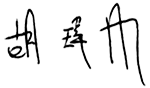 Best Regards,

WU WAI TUNG


Co-Founder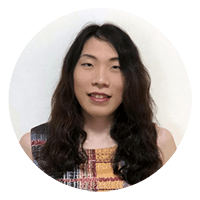 17th August 2020